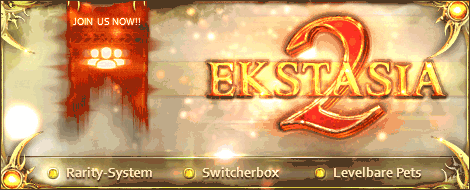 Content Count

38

Joined

Last visited

Days Won

15
Community Reputation
143
Excellent
About Tatsumaru
Rank

Neutral


Birthday

06/02/1990
Tatsumaru

changed their profile photo

Tatsumaru replied to dzekon's topic in General

It looks nice, but I would improve the fan. Maybe something like that would look better?

5

Tatsumaru replied to Tatsumaru's topic in 3D Models

I did not do it for all the characters because I did not need it. PS: At the request of one user

Tatsumaru posted a topic in Tools

FastPictureViewer Codec Pack (version 3.8.0.96 32-64bit): this is a package of codecs streamlining the system photo viewer for each version of windows. Thanks to these codes, our windows will be able to display almost every type of image and its thumbnail. Mandatory installation DOWNLOAD: https://mega.nz/#!u0sQUSyI!E01wMjBMAdPQP0UQL9G9tpdGNZ0vCYoWCy9N2LU-FF4

This texture will change the ugly tower into a bit prettier. If someone values quality, then this texture is for him DOWNLOAD: https://mega.nz/#!m1sljSRa!q8qrtJhnLNP-NJyz0vIt60dI_KCACG-Rl4-dXEDw0Z4

Tatsumaru replied to Shogun's topic in Tools

Shogun can you put these programs on MEGA? I can not download these programs from this site.

Baseball cap for ninja. The cap have red color, but I added a save PSD to the package, so you can change everything as you wish. PS: the cap would look nice with the youtube logo Download: https://mega.nz/#!mxUUjIIA!2KmmRq-XEwbmg9w1d7Q5KUI0OY8ks3X-HpGHsXIJs7E

No offense Megalon, but you do not know what I'm talking about. Read again my conversation with AutodesK.

"Price is a secondary matter." nope, here in the private servers... Price is a secondary matter, because if you see an ugly model then you do not talk about money. Why would anyone spend such a sum of money on models... I do not know. I did not invent this price. ...would you rather pay 30-60e or 2000e+?... Sure, I prefer to spend less. Crazy question "Because execution is not worth paying" Execution is profitable, but not purchase... You did not understand me here. If someone makes an ugly model, is it worth buying? Probably not. At the end, what is your problem?... Where do you see my problem? You see any problems in every conversation? Chill out

Always this stone bridge in shinsoo annoyed me, this is his amendment Download: https://mega.nz/#!HgcFkAjY!z1lGgDoNvjU5M6MtbQak3D4EOHJ_1ogh-5dxuvlB6Is A few details:

10

But why no one pays? Because execution is not worth paying. Price is a secondary matter. Community metina has no talents (3d artists). It is therefore easier to convert a model from a different game and match it to metin. And once again I will ask you, you can do armor good enough to sell it for 1000-2000 euros? Because honestly, i doubt it. I apologize for spam

Nobody buys authorial armor, because it simply is not there. The metina community is not that talented. And even if something is found, it is not good enough to buy it. 1000-2000euro? Can you make such a good model? :P

This is your Handmade model? Or is just a convert from another game? If it is a handmade work, it's quite nice However, if convert it is a poor choice In spite of everything, I leave my LIKE for motivation.

I added the course of hair texture editing.