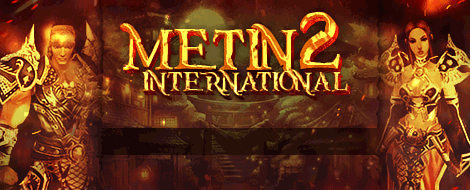 Content Count

7

Joined

Last visited

Days Won

1
Community Reputation
6
Neutral
Recent Profile Visitors
The recent visitors block is disabled and is not being shown to other users.
LucaC replied to Fire's topic in Videos

Unfortunately this is quite easy to automate and it's only an hassle to honest players. The idea is good, but you need a better implementation. For example you could try to use some fancy code to generate the captcha as an image server-side and then send it to the player.

Leuco Shell among any other protection is quite useless. The problem that gets you all is that the main module (seen as metin2client.bin) is a fake one. You need to fetch the real module (which is hidden from the module list, you have to either rebuild it or use an external tool that's already able to do so) address and do your patching from there. (You can't use offsets, the addresses are randomized) For example you'll find metin2client.bin at 0xB50000 and the hidden real module at 0x3230000. There are two really easy ways to accomplish this.

Well then. If you're going to act like entitled and cute little snowflakes... Also, just for clarity sake. I'm not romanian (wish I was tho, life is cheap there) and I don't really care about recognition. I don't claim to be a genius either (but I mean, if you guys are the object of comparison that's unfair for you). All of that being said, what do I do to get this account banned? This forum is already making my skin crawl. (Bear in mind @Syreldar, I'm not complaining about your message. You actually have a point.)

So... even if everyone was not interested in contributing I managed to figure it out by myself. With a simple runtime patch, packGet can be pwned and forced to load any file. I'll probably contribute some leaks with you guys anyways. https://imgur.com/a/zPeNa (pc2) warrior_christmas_2017_red.dds warrior_christmas_2017_silver.dds

I already have the possibility to do so, but I'm not going to spoon-feed everyone. I'll gladly release my work if people are willing to help. Yup, quite true. I already managed to dump much stuff by hooking external libraries. I'm now working on hooking internal stuff but the Themida stub is a pain in the ass. I already have something in the works anyways.

Since no one seems interested I'll show some proof. Once again, I'm no reverse engineer, but I kinda know what I'm doing.

First things first: I'm not a competent reverse engineer. I am well educated with software developement in general but this is not my field. So pardon me if I say anything stupid. Since the last few GameForge's Metin2 updates inhibit us from accessing the new EterPack contents we are out of luck for new content...or not. I have found a way to execute albitrary code (C++ and Python) within the latest Metin2Client update, bypassing all the checks that the game does (and I have also managed to dump a Themida-free version of metin2client.bin). That's all fine and dandy, but unfortunately packGet has been patched so no luck for easy direct access. I have found a workaround to at least dump some textures, but that's about it. What I'm getting at is that I need some help to make this work and hopefully bring the latest updates to all of you. If you think you can be of any help, PM me.