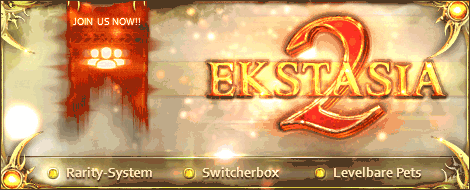 Content Count

47

Joined

Last visited
Everything posted by sxvoyz
https://virustotal.com/pl/file/b35c97a2cbd59c248d30e8f8720185792d87e12445d4197bd20bf5f8f9c3ef5a/analysis/1493442785/ http://www25.zippyshare.com/v/qxEadqYt/file.html

1

sxvoyz replied to .plechito''s topic in 3D Models

CArea::LoadObject Property(2201297168) Load ERROR CArea::LoadObject Property(2649958206) Load ERROR moon_cave\001001\AreaData.txt property\plechi_env\dungeon\biolog20_BossPotion.prb Few objects are missing. Could you upload this? I got corrupted files. My bad. Damn, this 2649958206 is missing

(query: SELECT id, name, job, voice, dir, x, y, z, map_index, exit_x, exit_y, exit_map_index, hp, mp, stamina, random_hp, random_sp, playtime, gold, level, level_step, st, ht, dx, iq, exp, stat_point, skill_point, sub_skill_point, stat_reset_count, part_base, part_hair, part_sash, skill_level, quickslot, skill_group, alignment, mobile, horse_level, horse_riding, horse_hp, horse_hp_droptime, horse_stamina, UNIX_TIMESTAMP(NOW())-UNIX_TIMESTAMP(last_play), horse_skill_point, chequeFROM player WHERE id=31278 errno: 1064) Syntax error.

Use proxifer and brazil proxy list to connect into server. its working

I saw images for that game and it will be something like tetris game. Unlucky i can't find that pack including script files and images. I found that pack: https://mega.nz/#F!esVDhQwK!xGPdD3DTv3quufDSVCleiw

sxvoyz replied to sxvoyz's topic in 3D Models

sxvoyz replied to AndyOpris's topic in 3D Models

Official looks like that:

Hi, sometimes when my players done a dungeon in party, quest flag of group leader has changed. I mean flag "__status" is changed to randomly numbers (not including in ../quest/state) or other quest flags is removed. I'm searching for fix that. Yes, i'm using d.new_jump_party. Fixed

A professional c++ developer or Vegas. Choose one of them

https://mega.nz/#!O9NmSSzC!zCoQnUkowBXctGsnHl4zjkfcLH73yQX7aP_CZNgZmeE

Send yours root, locale and uiscript

I will reupload files from xP3NG3Rx's post.

Do you need percentage or full hp indicators?