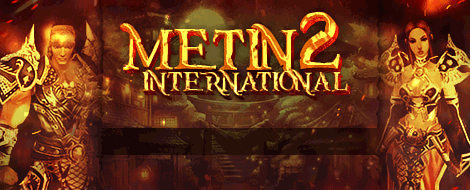 Content Count

16

Joined

Last visited
Community Reputation
0
Neutral
I would like to insert the bonus that I wanted in both the db and the client, but it gets activated while mounted, but when I go to the client see in the description it does not have ...

And add bonuses in the stamp of the assembled ones?

And I put exampleserverinfo.py where? the rest that you said I understood, but then and the example serverinfo.py? Sorry, my bad english: | PS: Already understood.

Sorry for my bad English, well it's the following I did the max yang tutorial all compiled everything and I did what I had that changed in the database at the end of changing everything I get to the game and does not exceed 2kkk. I'm going to have database see if it increases more than 2kkk either, I do not understand where it might be the problem is that neither syserr has.. Greetings

I checked if I had the function as they said to do it and had it added so I do not understand where the problem might be

Hello guys, I was inserting the shop offline until I gave this problem can someone give me a help? I appreciate your help. Print Error:

My problem is the same, can anyone help me? greetings

My problem is the same. I do not find the problem. Does anyone help me?

Hello guys Plz libs : Error connection sv files "Shared object "libssl.so.8" not found, required by "game"" Sorry my bad english!