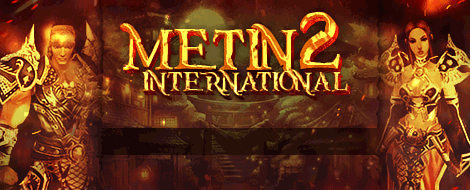 Content Count

546

Joined

Last visited

Days Won

85
Everything posted by .plechito'
.plechito' posted a topic in General

I made christmas desing for all 3 kingdoms

You can find all my prices here: http://plechito.com/christmas-2018/ Metin is included in map price

Yes i do Full christmas pack is cost 100€

Hi! Christmas time is coming and there is a little gift for you! Spider dungeon with official textures for better use. Of course implement boss room from offi severs. In pack: 4x4 map Objects and effects property files textures !Don't reuopload to other forums... If I'll want, I'll upload it myself... THANKS! I haven't time to make video, so there is some screens: Download on my web - HERE Have fun!

19

https://www.youtube.com/watch?v=T4Nh9qoFvrQ

https://www.youtube.com/watch?v=l8IRVR3x6RQ https://www.youtube.com/watch?v=Wgs4ae1VJM0

.plechito' replied to corbaciov's topic in General

Could someone translate it please?

.plechito' posted a topic in General

Hi, many people wrote about some new maps, dungeons etc... I have not so much free time, but when i have some i work hard. Here is new demon dungeon, something more darker! Dungeon will have 4 floors, size of the map is 4x4. Im not sure when i will be done with this map. Mobs and so still left and i have not much free time right now so i think i will finish it in 2 weeks. Here are some screens:

Hi everyone!Halloween is coming and your players waiting for something special! You can use these barrells for "searching" pumpkins. I've made 2 barrells. One of them has pumpking inside, the other one is empty. Download: http://www106.zippyshare.com/v/Svj6Dc9l/file.html

Hi, Halloween is almost here and i've finished halloween stuff for this year. As always i release something for free, for this time the halloween broom mount. If you are interesthing on more halloween stuff, click to spoiler Download link is in description of the broom mount. Download link: http://plechito.eu/?get=cat&id=2&sub=13[/CODE]

.plechito' posted a topic in General

File Name: Tree road map File Submitter: plechito File Submitted: 04 May 2014 File Category: Maps Hello everyone! I've made this map for e*** to christmas.. Now i can public it here... I hope you like it.. Maybe it has some bugs, i won't fix it.. i haven't time for it.. but i hope that no.. have fun There is video.. http://www.youtube.com/watch?v=-szvqFPz_aY Click here to download this file

18

.plechito' posted a topic in General

Hi guys! I didnt release some map long time ago. So here its small 2x2 map with 2 mobs, boss and metnistone Everything is done and prepared just for install. You need granny 2.9 for the objects and monsters. Dont release it on other forums please. If you will have any problem, dont write me private message, write right here to the topic. I dont offer support for this free map. If you are interested about more stuff, visit my web http://www.plechito.eu https://www.youtube.com/watch?v=qqlE2vKK8r0 DOWNLOAD

Hi, i just released an underwater dungeon and i want to release something from this dungeon for free. So here is an underwater egg metin. I hope you will like it! You can see the egg in the video below. Download

Underwater dungeon coming soon!  

1

.plechito' posted a topic in General

Hello to everyone! Summer is coming so i've been started to work on stuff for it! The first stuff - Summer map is done! I hope you will like it https://www.youtube.com/watch?v=zTnN2PbU6k0

I found the solution, my notebook is 15.6'', so 1366x768. But its full HD, so the its set to 1920x1080. I had to change screen resolution to 1366x768. Thanks for your feedback bro

Has anyone this problem? I cannot see the effect tool bar on my laptop 1366 x 768

.plechito' replied to .plechito''s topic in General

Hi to everyone!Today I've finish new map and i'm releasing something from it for free Here is Nephrite pillar "metin" for free. If you are interesting about full map, just write me a message on skype or here Download

Hi, some days ago i released new Crystal dungeon so i bring you something for free - new Crystal metin. I hope you will enjoy it! You can find the video at 3:30 https://www.youtube.com/watch?v=TCpHf1q1TaQ Download:

4

.plechito' posted a topic in General

Hi! Today I've just finished my new dungeon - Crystal dungeon. I would like to ask you to some feedback. What do you like or what i should make better next time (This is not my last dungeon ) There is few images and video from the dungeon Btw: I will release the metin stone from first floor for free. https://www.youtube.com/watch?v=TCpHf1q1TaQ

Hi to all! I have really strange error. I have a problem with coordinates on one of my maps. The coordinations are moved to - x -6, y -60 So if i go to 300, 300, server move me to 294, 240. Nothing works fine then.. regens are wrong and everything i need is moved. Do someone know maybe the problem? Thank you for answer!